MENS METAL TOE FORMAL SHOES ROSSELLINI LIVIO SLIP ON
ROSSELLINI LIVIO slip on mens metal toe formal shoes, comes with Breathable Genuine Leather Inner Lining. available in 3 Colors i.e. Cream, Black, & Blue. Its easy to put on as it comes without laces and a cushioned insole gives extra comfort. ROSSELLINI LIVIO is suitable for occasions such as parties, weddings, and casual wear. Our Mega Summer Sale is Now-On So hurry up because our clearance footwear products don't stick around for long. Just Pick up the product that suits your style.
Our Social Media Pressence
Product Specifications:
Outsole Material : Rubber
Size Fit : True To Size
ROSSELLINI LIVIO MENS METAL TOE SLIP ON SHOES

Mens metal toe formal shoes 

Rossellini Livio Easy to wear | Slip On loafers
Cushioned insole for extra comfort.
Synthetic outer layer with 100% genuine leather inner lining.
Best suited for Weddings | Outings | Dancing and other Party-like occasions.
MENS SHOE SIZE GUIDE
To choose the correct shoe size, measure your feet as follows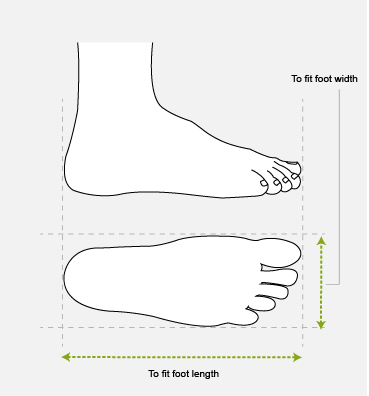 | US | EURO | UK | INCHES | CM |
| --- | --- | --- | --- | --- |
| 6 | 39 | 5.5 | 9.25 | 23.5 |
| 6.5 | 39 | 6 | 9.5 | 24.1 |
| 7 | 40 | 6.5 | 9.625 | 24.4 |
| 7.5 | 40-41 | 7 | 9.75 | 24.8 |
| 8 | 41 | 7.5 | 9.9375 | 25.4 |
| 8.5 | 41-42 | 8 | 10.125 | 25.7 |
| 9 | 42 | 8.5 | 10.25 | 26 |
| 9.5 | 42-43 | 9 | 10.4375 | 26.7 |
| 10 | 43 | 9.5 | 10.5625 | 27 |
| 10.5 | 43-44 | 10 | 10.75 | 27.3 |
| 11 | 44 | 10.5 | 10.9375 | 27.9 |
| 11.5 | 44-45 | 11 | 11.125 | 28.3 |
| 12 | 45 | 11.5 | 11.25 | 28.6 |
| 13 | 46 | 12.5 | 11.5625 | 29.4 |
| 14 | 47 | 13.5 | 11.875 | 30.2 |
| 15 | 48 | 14.5 | 12.1875 | 31 |
| 16 | 49 | 15.5 | 12.5 | 31.8 |
Available Colours :