MENS PATENT SUEDE LACE-UP POINTED WEDDING SHOES ROSSELLINI ROBERTO, comes with Breathable Genuine Leather Inner Lining. available in: Black Suede with Shiny Patent Leather, Red Suede with Shinny Patent Leather, Black Suede with White Shiny Patent Leather, and Brown Patent Leather. Its easy to put on as it comes with laces and a cushioned insole gives extra comfort. ROSSELLINI ROBERTO is suitable for occasions such as parties, weddings, and casual wear. Our Mega Summer Sale is Now-On So hurry up because our clearance footwear products don't stick around for long. Just Pick up the product that suits your style. Click Here to see our rane of MENS PATENT SUEDE LACE-UP POINTED WEDDING SHOES.
Our Social Media Pressence
Product Specifications:
Outsole Material : Rubber
Size Fit : True To Size
Mens patent Shiny Suede leather formal shoes
Lace Free Easy to wear | Slip On loafers
Cushioned insole for extra comfort.
Synthetic outer layer with 100% genuine leather inner lining.
Best suited for Weddings | Outings | Dancing and other Party-like occasions.
MENS SHOE SIZE GUIDE
To choose the correct shoe size, measure your feet as follows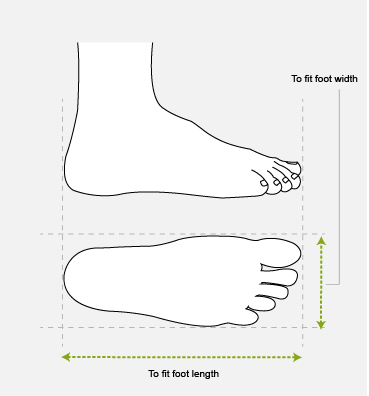 | US | EURO | UK | INCHES | CM |
| --- | --- | --- | --- | --- |
| 6 | 39 | 5.5 | 9.25 | 23.5 |
| 6.5 | 39 | 6 | 9.5 | 24.1 |
| 7 | 40 | 6.5 | 9.625 | 24.4 |
| 7.5 | 40-41 | 7 | 9.75 | 24.8 |
| 8 | 41 | 7.5 | 9.9375 | 25.4 |
| 8.5 | 41-42 | 8 | 10.125 | 25.7 |
| 9 | 42 | 8.5 | 10.25 | 26 |
| 9.5 | 42-43 | 9 | 10.4375 | 26.7 |
| 10 | 43 | 9.5 | 10.5625 | 27 |
| 10.5 | 43-44 | 10 | 10.75 | 27.3 |
| 11 | 44 | 10.5 | 10.9375 | 27.9 |
| 11.5 | 44-45 | 11 | 11.125 | 28.3 |
| 12 | 45 | 11.5 | 11.25 | 28.6 |
| 13 | 46 | 12.5 | 11.5625 | 29.4 |
| 14 | 47 | 13.5 | 11.875 | 30.2 |
| 15 | 48 | 14.5 | 12.1875 | 31 |
| 16 | 49 | 15.5 | 12.5 | 31.8 |